Powertrain Coverage for Pre-owned Vehicles
3 Star Coverage*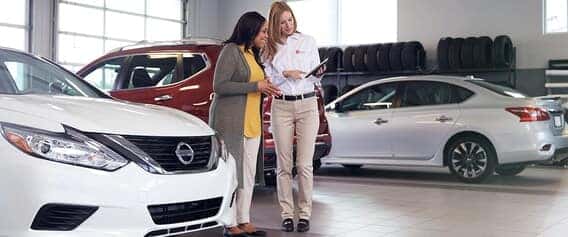 Protection that saves you money! Affordable protection against costly repairs. Your coverage could cost less than paying for one moderate failure.
Coverage is as follows:
Engine
• Engine block
• Cylinder head
• Rotor housing
• Oil pan
• Valve cover
• Timing cover
• All internally lubricated parts contained within the engine
• Oil pump
• Timing chain, gears, and tensioners
• Timing belt and tensioners
• Balance belt
• Variable valve camshaft adjuster
• Intake and exhaust manifolds
• Harmonic balancer
• Engine mounts
• Water pump
• Flywheel
• Flexplate
Transmission, transaxle, and transfer case (Automatic and standard)
• Case housings
• Housing covers and pans
• All internally lubricated parts contained within the housings
• Transfer case shift/encoder motor
• Torque converter
• Viscous coupling
• Vacuum modulator
• Transmission mounts
• Range position sensor/switch
Drive axle (Includes transaxle and 4WD vehicles)
• Front and rear drive axle housings and covers
• All internally lubricated parts contained within drive axle housings
• Axle shafts
• Constant velocity joints and boots
• Driveshafts
• Universal joints
• Flex discs
• Driveshaft center support bearing
• Driveshaft yokes
• 4WD engagement actuators and motors
• 4WD manual locking hubs
Hybrid electric vehicle
• Power inverter assembly
• Drive motor assembly
• Generator assembly
• Hybrid cooling system blower motors and pumps
• Hybrid system stator and rotor
• All hybrid system control units and sensors
Seals and gaskets
• For all parts listed
Benefits Included with 3 Star*
Transferability
If you sell your vehicle within your Vehicle Service Contract terms, the remaining coverage can be transferred to the new owner, enhancing the resale value. Proof of maintenance may be required.
Roadside Assistance
You will receive 24/7 assistance with lockouts, tire changes, jump starts, fluid delivery, and towing. Costs for towing assistance needed within a 50-mile radius of the repair facility are 100% covered when you call toll-free 1-866-434-4357.**
Car Rental
At least one day of car rental (up to $40 per day) is provided for covered repairs, or repairs covered under the manufacturer's warranty.
Trip Interruption
If you are more than 100 miles away from home and your vehicle has a mechanical breakdown that is covered under your Vehicle Service Contract, we will reimburse you up to $150 per day, up to 3 days, for required meals and lodging.
*Please see your Vehicle Service Contract for specific exclusions and details of benefits. Coverage valued at $1,600.
**Except California. Please see your Vehicle Service Contract for details.