Nissan Rogue Dashboard Lights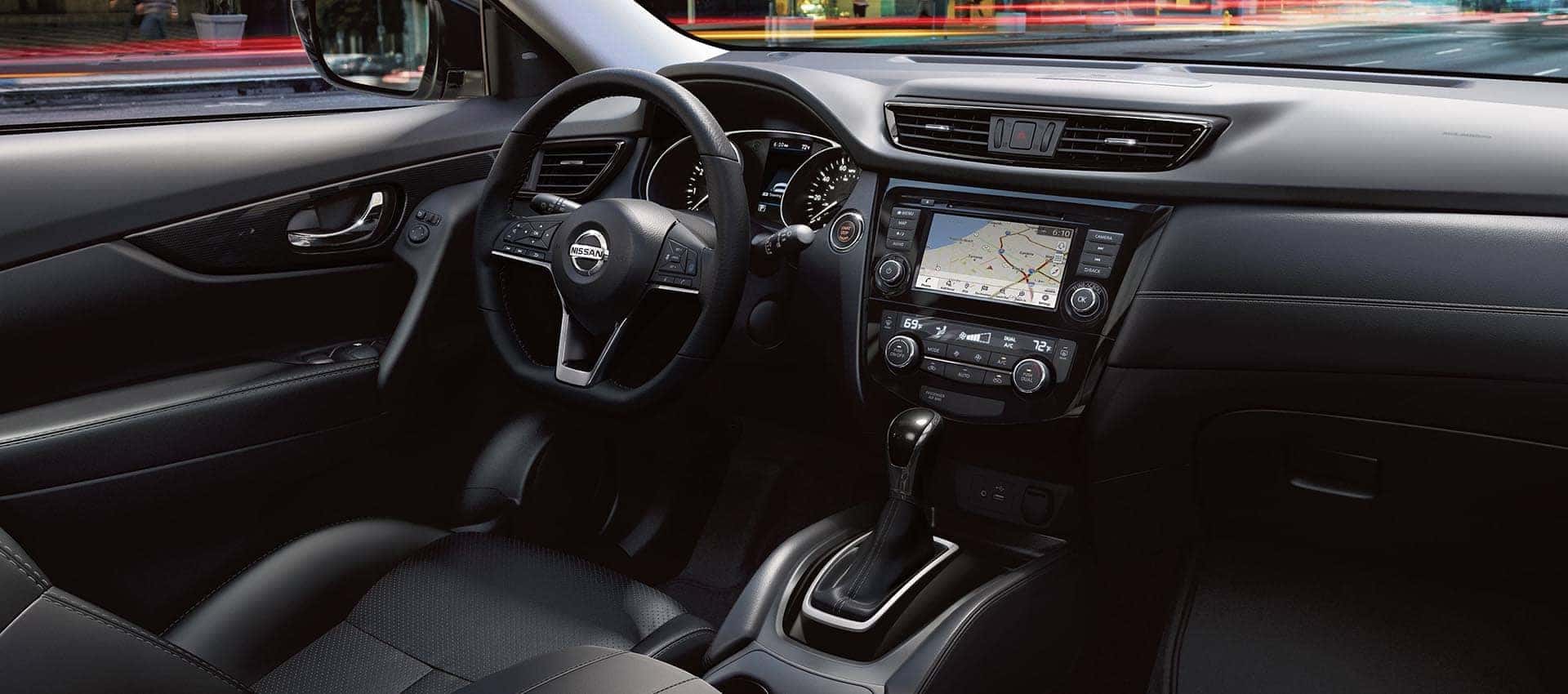 The Nissan Rogue is one of the most reliable SUVs on the road. To make sure it stays on the road for a long time, you'll need to bring it in for maintenance every now and then. It's okay if you're not sure how long it has been since your last trip to the service center. Your SUV has a few ways of reminding you.
Your vehicle's dashboard and instrument cluster can tell you a lot about how your SUV is functioning. To help drivers in Canton, Alliance, and Bolivar, OH, figure out what their SUV is trying to tell them, Mears Nissan looked at some of the most important Nissan Rogue dashboard lights.
Nissan Rogue Warning & Indicator Lights

Chances are you're familiar with some dashboard lights. It's easy to tell when your high beams are on or when you engage cruise control. What about the more serious alerts and warnings, though? What do these lights look like and what should you do? In this list, we'll cover the lights you should look out for, what they mean, and what you should do if you see them.
Anti-lock Braking System - If there's a problem with your anti-lock braking system, you'll see the letters ABS. You'll still be able to stop and slow down by using your main brakes, but get these fixed as quickly as you can.
Brake Warning - You've probably noticed the word BRAKE when you start your car. If everything is working properly, this should go away once you disengage the parking brake. If it doesn't, or if it comes on while you're driving, odds are you're low on brake fluid. It's not safe to drive with faulty brakes, so pull over right away.
Charge Warning - If you have a low battery or a problem with your alternator, you'll probably see a light that looks like your car battery. Head to the service center right away. If you stop and turn the car off, it may be difficult for it to start again.
Low Oil Pressure - When you're overdue for an oil change, you'll see a light that looks like an old-fashioned oil can. Schedule maintenance as soon as possible, or you could experience more serious problems.
Low Tire Pressure - If one of your tires is low on air, you'll see a light that looks like a tire. Check the air in all four of your tires and the spare. If all of them look good, you might have a problem with your Tire Pressure Monitoring System (TPMS).
Malfunction Indicator - This light is often called the Check Engine Light because it looks like your engine. While there are several things that can set it off, usually it's a sign that your emission control is malfunctioning. You won't need to pull over, but you should get it looked at ASAP.
Master Warning Light - The Master Warning Light is one that can be caused by a variety of issues. It's usually not urgent, but get a technician to look at your SUV soon.
Visit Our Nissan Service Center
Visit Mears Nissan to learn more about your Nissan Rogue dashboard lights. If you see one on your SUV, our certified Nissan technicians can take care of it for you. They provide reliable service and maintenance to drivers in Canton, Alliance, and Bolivar, Ohio. If you're due for maintenance or if you see a warning light, schedule service with us online.
Dealer Info
Mon, Thu

9:00 AM - 8:00 PM




Tue - Wed, Fri

9:00 AM - 6:00 PM




Sat

9:00 AM - 3:00 PM




Sun

Closed
Mon - Fri

7:30 AM - 6:00 PM




Sat

7:30 AM - 2:00 PM




Sun

Closed
Mon - Fri

7:30 AM - 6:00 PM




Sat

7:30 AM - 2:00 PM




Sun

Closed